Welcome to Saturday Spankings. I have been absent for months and hope I get some traffic even though I wouldn't be surprised if no one stopped by. Time moves quickly and suddenly you turn around and weeks and months have gone by. Other than my weekly Monday stories on my other blog, I've not done any writing. So... since I've have no new works to promote I've backed off - but I'm back today to promote some of my former works.
The Christmas season is upon us and so I've decided to feature Christmas books. If you've already read them, perhaps a re-read or pass the titles on to others. Without any further ado, here is today's feature -
ROCKY MOUNTAIN CHRISTMAS: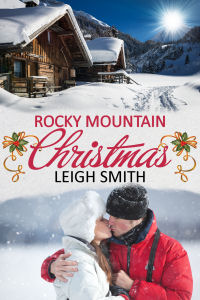 COWBOY FOR CHRISTMAS
Who doesn't want a Cowboy for Christmas? Not Sarah Langston - she's trying to run away from a relationship gone bad. Instead of running away, fate steps in and she finds herself running into rugged cowboy, Randy Guthrie. Clashing personalities lead to bumps and bruises (spankings) along the way.
In this scene, Sarah learns the reason he is still available despite his many gorgeous attributes.

"
Fact is, you may or may not be correct. Maybe you should compare notes with my former fiancée. But then, she was the one who was a spoiled brat and didn't like it when I tried to correct that behavior."
"What did you do, arrest her for behavior unbecoming to a fiancée?" and she giggled at her own joke.
He didn't laugh. "No, I merely took her over my knee and gave her the spanking she deserved. She didn't like it."
Can't you just feel your sphincter muscles contract as you contemplate yourself in that position?
Mary Jo Blanton is a runaway who looks for solace in a remote western location. She rents a cabin and instead of solace find a smokin' hot man willing to provide all kinds of heat.
Mary Jo's first contact with her landlord Wes Parker tells her he is a just what kind of man he a dominant, self-assured man and so very different from the man from whom she is running away.
"You never did call me to tell me exactly when you would get here." His tone was almost one of admonition and I felt chastised.
"I'm sorry. I didn't know low long it would take me to get here."
"Out this way, it's important to let someone know your whereabouts."...
"I'll remember that."
"See that you do." The man had the power to intimidate me, something Frank never did. It wasn't just his size...His manner and that beautiful voice had a steel edge that made you sit up and pay attention.
Hope that everyone this side of the pond had a great Thanksgiving and successful Black Friday shopping, if you're into that. Now sit back and do some online shopping - it's easier on the body.
BUY LINKS: LSF Publications or Amazon
BLOG HOP HERE